22 Apr

HAPPY EARTH DAY!

Earth day is a worldwide celebration that takes place to show support for environmental protection, something that needs to continue to get more attention than on just one day – Earth Day should be every day.  And more than a celebration is called for – globally, everyone needs to be made very aware of the issues surrounding the need to keep our world from becoming a huge junk yard. Everything from the air, water and soil, and species from birds, to fish to mammals and humans, are directly impacted by the poor care we have taken of our planet – which is the only home we currently have.

So it is becoming even more imperative to teach everyone how important it is that we care and nurture the Earth – starting to teach the youth early on is a great way to impress upon this up and coming generation, how serious a job taking care of the Earth is. Not just for one day, but every single day.

To help build this awareness,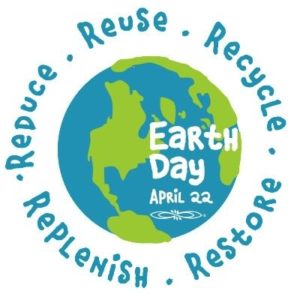 "Ding" Darling Wildlife Society and the City of Sanibel Department of Recreation will be hosting a youth contest to celebrate Earth Day. The awareness and education activities include a song or poem contest for youth grades 4 thru 8. The topic is Earth Day with a poem that is a minimum of three lines or a song written to the tune of "Old MacDonald". Youth in grades K thru 3 may submit a drawing inspired by Earth Day.  CLICK HERE to access Coloring Contest Form.  CLICK HERE to access Song or Poem Contest Form.
"Ding" Darling Wildlife Society is providing a variety of gifts for the winners.
For additional information, please contact kayla.schuneman@mysanibel.com or call the Sanibel Recreation Center at (239) 472-0345.
CLICK HERE for information about other Earth Day activities hosted at the J.N. "Ding" Darling National Wildlife Refuge on April 22nd.
The deadline for entering the youth coloring, poem and song contest is Wednesday, April 30th, 2019.