12 Nov

4 Ways to Prime Your Home to Make It Attractive to Prospective Buyers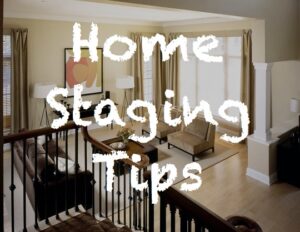 Selling your home can be quite a task because there are so many things you need to get done. However, if you properly prepare your home for selling, you'll reap the fruits of your hard work and also get a great price for the property. One of the most important parts of preparing a home for sale is taking the necessary steps to getting it show ready. Making the right first impression on buyers is crucial to making a sale. The following are a few necessary items you need to take care of before you can place your property on the market and start showing your home.
Remove the Clutter
Decluttering a home is crucial when you want to sell. Over time, people collect many items, but in many cases, these items go unused and fill up a room, making it look cluttered and disorganized. Contrary to popular belief, the decluttering process doesn't have to be expensive. While you can hire people to do the job for you (which can cost as much as $1,500), it's cheaper to do it yourself.
Start by wrapping up the cords and wires lying around the living room. Stash away your canned goods. You can also take this as an opportunity to get rid of the stuff you don't need in your home and place it in storage.
Don't Make It Personal
Everyone has their own preferences when it comes to styling a home. Homeowners have different tastes in furniture, artwork, accessories, and home decor. Just because you like a certain style or taste doesn't mean that buyers will. Therefore, you need to depersonalize your home.
Depersonalizing isn't always easy since you have to emotionally disengage from the house and give it a more neutral look so that prospective buyers can see themselves in your space and imagine it as their own. If you think your artwork or accessories might turn off some people, you can buy some neutral pieces for the purpose of showing the home and then return them after the sale is completed.
Stage Your Home for an Open House and Photo Ops
Staging a house can be the difference between actually making a sale or having the property stay on the market for an extended period of time.
The process of staging can be extensive and costly, but when you consider that you can sell your home quicker and for a higher price, it's well worth it. While staging the house, you'll often need to fix anything that's broken or not functioning properly. You'll also need to deep clean the home, repaint the sections that need it, update lighting fixtures, and even replace flooring where necessary. Once this work is done, your home will be ready to be photographed and shown to buyers.
Do the Proper Research
Research is crucial to selling your home. You need to go online and look for other homes around your area that are going for the same price range as yours and do the necessary comparisons (homes in Sanibel have been selling for an average price of $797,000 over the last 30 days).
You can use other homes as inspiration so you can see for yourself how other sellers staged, decluttered, and depersonalized their homes. By doing this, you get to view what the competition is up to and figure out ways to make your home look more appealing than others on the market.
When you do your part in making your home look as attractive as possible, it's much more likely that buyers will want to make an offer on the property. While the entire process will require time and money, keep in mind that's it's all for the greater good.
Alice Robertson