05 May

10 Tips and Tools for Selling a Home During the Pandemic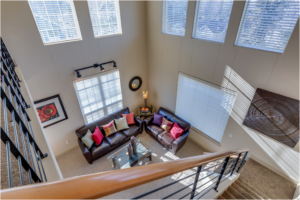 Although many businesses have closed for the pandemic, real estate continues to keep moving. After all, finding a place to live is essential, but that doesn't mean buyers or sellers should take unnecessary risks. Here are tips and tools for selling your home during the pandemic.
First, Go Virtual
Whenever possible, aim to host virtual open houses and showings via a video chat app using your smartphone or tablet.
Create 3D or virtual tour presentations for prospective buyers.
Consider virtual staging assistance to give your listing more depth.
Then, Prep for Visitors
Be Sure to Clean Thoroughly
Prevent contamination by providing shoe covers and hand sanitizer.
Make sure you sanitize after having visitors at your property.
Decide whether to take special steps to screen potential buyers, per NAR guidelines, during the pandemic.
Preparing to sell your home can feel intimidating during a nationwide shutdown. Fortunately, with the right tools, it's not as impossible as you might think. You can safely and successfully list, show, and sell your home by starting with the above resources — and sticking to guidelines on remaining healthy while doing so.
Alice Robertson
arobertson@tidyhome.info
Photo via Pixabay