20 Oct

A Great Way to Celebrate Halloween Safely with Your Dog(s) on Sanibel!

Island Paws will host their 13th annual Howl-O-Ween fundraiser at the Over Easy Cafe Patio on Friday, Oct. 27 from 5-7 PM. This will be their 4th year hosting it to benefit Gulf Coast Humane Society. 100% of the proceeds for the event go straight to Gulf Coast Humane Society. Gulf Coast has been doing some amazing work in the community ranging from Hurricane Irma relief, to their Spay it forward Program, as well as their Second Chance Fund.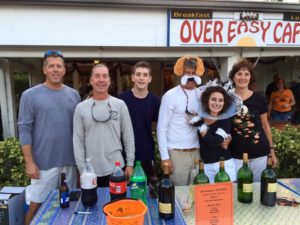 You and your dog(s) are welcome to mingle and sniff among friends while enjoying a drink and yappitizers. As always you can complement each others' costumes and enter the Island Paws Costume Contest! Cost is $15 for Adults and $10 for children. There will be a raffle, goody bags, cupcakes and a pert food drive.
Last years event raised just over $12,000 with the help of an anonymous donor who matched the just over $6,000 they were able to raise through sponsorship from the community and the event itself.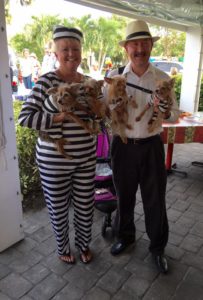 If you can't be at the event but would like to donate you can go to:
SPAY IT FORWARD
http://www.gulfcoasthumanesociety.org/spay-it-forward.html
SECOND CHANCE FUND
http://www.gulfcoasthumanesociety.org/second-chance-fund.html
HOPE PROGRAM
http://www.gulfcoasthumanesociety.org/hope.html
About Island Paws
Trasi and Liza own Island Paws and The Over Easy Cafe and have been amazing in their commitment to their community and to animals all over and especially SWFL. They created this event originally as a customer appreciation night and have worked incredibly hard each year to turn it into what it is now. Favianna Mullins, events coordinator, has worked for Trasi and Liza for the last 10 years and volunteers at the event.
Keep a look out for upcoming Island Paws Yappy Hours!